Super Simple Microwave Recipes
As a high school student, I often come home looking for quick and yummy snacks. Normally, I grab a chip bag or some pretzels, but recently I've seen videos of people making small portions of food that only take a few minutes to cook in the microwave. So, I did some further research, and these are the recipes that I found. I myself have made the Brownie and the Mac and Cheese; both tasted super great. Hope you can enjoy these recipes just as much as I did!
Microwave Mug brownie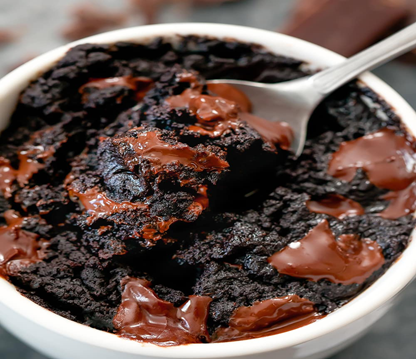 Ingredients: 
2 ½ tbsp of cocoa powder 

1 ½ tbsp of all purpose flour 

2 tbsp of granulated white sugar 

2 tbsp of oil 

2 tbsp water 

1 ½ tbsp of chopped dark chocolate 
Instructions:
In an 8 oz. microwave safe mug add the cocoa powder, flour, and sugar. Whisk together. 

Add in oil and water. Whisk briskly until batter is smooth, making sure to break up any cocoa or flour lumps. 

Add in half the chocolate and mix into the batter. Sprinkle the rest on top. 

Cook for 40 seconds. Top of brownie should no longer be wet but still moist. Allow the brownie to cool for a few minutes and enjoy! 
Microwave Mac and Cheese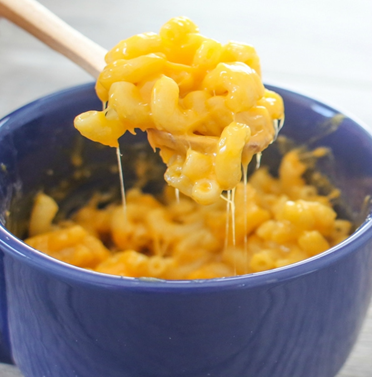 Ingredients: 
½ cup of small elbow macaroni 

½ cup of water

½ cup of finely shredded cheddar cheese

(Salt and pepper, optional) 
Instructions: 
Add water and macaroni into an extra large mug (recommended: at least 20 ounce mug/2.5 cups). Place the mug on a large plate (this is to catch the overflow of water that occurs when cooking). Your macaroni should only rise to 1/3 or at the most 1/2 of the mug. Microwave at full power for 1 minute. Remove mug and stir macaroni, making sure to loosen any macaroni that may be stuck to the bottom of the mug.

Microwave for an additional 1 minute and stir again. During this 2nd minute is when the water tends to overflow a little. If it's only a little water, then it should be fine. If it's a lot of water, you may need to add a little water to your macaroni later. Macaroni should be almost cooked after the 2nd minute mark and most of the liquid should be almost gone, but your macaroni should still be moist. How much more you need to cook will depend on your microwave. 

Continue to cook the macaroni at 30 second intervals, stirring in between. If your macaroni gets very dry, add 1 tbsp of water. However, adding water will increase cooking time so you only need to add the water if your macaroni is dry. If it's moist but not watery, do not add more water. The microwave will cook the moist macaroni.

Working quickly, add in cheese and stir until cheese completely melts and evenly coats the macaroni. Add salt and ground black pepper if desired.
Microwave Tortilla Chips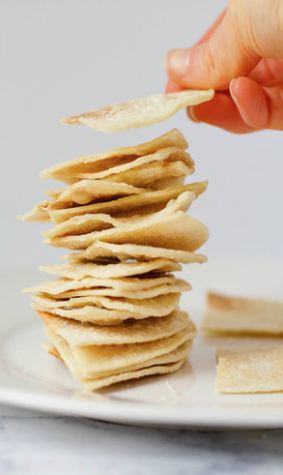 Ingredients: 
3 (Corn) Tortillas

Cooking spray or oil 

Salt
Instructions: 
Cut the tortillas into quarters 

Spread evenly on a large plate, and coat with cooking spray or a thin coating of vegetable oil.

Sprinkle with a pinch of salt, and turn tortillas over.

Repeat process with cooking spray, and microwave on high for 2-3 minutes 

Remove plate carefully (using a pot holder), flip chips, and microwave for additional minute, or until crispy

Carefully remove plate & serve with favorite dip.
Microwave Potatoes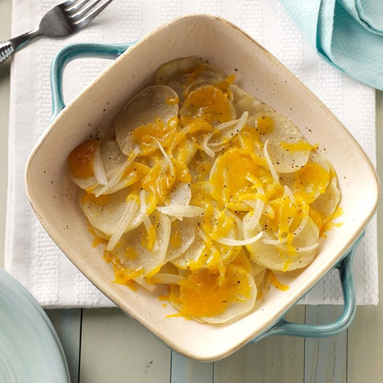 Ingredients: 
2 medium potatoes peeled and sliced 

¼ cup sliced onion 

¼ teaspoon salt 

⅛ teaspoon pepper 

¼ teaspoon garlic salt

¼ cup shredded cheddar cheese
Instructions:
Coat a 9-in. microwave-safe plate with cooking spray. 

Arrange potato and onion slices on a plate; sprinkle with seasonings. 

Cover and microwave on high for 9-10 minutes or until potatoes are tender, adding cheese in the last 30 seconds of cooking.