Chiefs Rally Past Bucs in Overtime to Win Super Bowl LV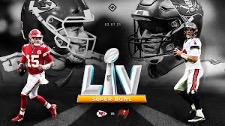 Ari G., Reporter
February 3, 2021
The most exciting sports event of the year is less than a week away! The Tampa Bay Buccaneers will face off against the Kansas City Chiefs in Tampa Bay on Sunday, February 7, 2021. In a thrilling finale to a turbulent year in the NFL, Tom Brady looks to win his 7th Super Bowl title and grant the Bucs their first Super Bowl win since 2003, while Patrick Mahomes and the Chiefs will look to defend their title and remain on top of the league. The two powerhouse offenses will showdown in what will inevitably be a high scoring game. Offensive weapons on the Chiefs like Tyreek Hill, Travis Kelce, and Patrick Mahomes, as well as Mike Evans, Chris Godwin, Antonio Brown, and Leonard Fornette on the Buccaneers will each look to have significant impacts in the game for their respective team.
Neither Tom Brady nor Patrick Mahomes is a stranger to the Super Bowl stage. Since his start in 2017, Patrick Mahomes has lit up the league while already accumulating a Lombardi Trophy and an MVP trophy. His heroics will continue as he will throw for over 350 yards, torching the Bucs' secondary. Tom Brady, well, not much is needed to be said about him. In his 10th Super Bowl appearance (6-3 record so far), Brady will look to win his seventh title, the first since his departure from New England after last season. Brady, like Mahomes, will come out slinging the ball; however, a Tyrann Mathieu interception in overtime will seal his fate. When it comes to my prediction, the Chiefs will outlast the Buccaneers in overtime, and win on a Travis Kelce touchdown. Final Score: 37-31 Bucs.
About the Writer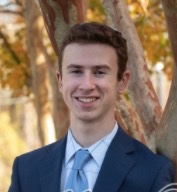 Ari G., Reporter
This is Ari G.'s first time working for the newspaper! He is super excited to work alongside everyone and help create an amazing Kol BT. Outside of school,...