Faculty Advisors
Neil S. Rubin is chair of the Department of Jewish History at Beth Tfiloh Dahan High School. He has been scholar-in-residence and guest lecturer for various synagogues and organizations. He previously taught the course Tzion (the history of Zionism & Jewish nationalism) for the Baltimore Hebrew Institute at Towson University as well as undergraduate courses at UMBC and the former Baltimore Hebrew University.  Prior to embarking on a full-time teaching career, he served as editor of the Atlanta Jewish Times for seven years and then as Senior Editor of the Baltimore Jewish Times for 14 years.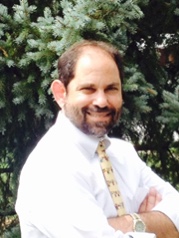 Kol BT Co-Faculty Advisor Phil Jacobs is in his seventh year as a Jewish History and Breaking News teacher at Beth Tfiloh Dahan Community Day School.
Mr. Jacobs was a career Jewish journalist, spending over 30 years with Alter Communications, the former parent company of the Baltimore Jewish Times, where he served as Executive Editor.
He is a multi-time winner of the prestigious American Jewish Press Association Rockower Awards for investigative reporting, commentary and feature writing.