Matcha in Cooking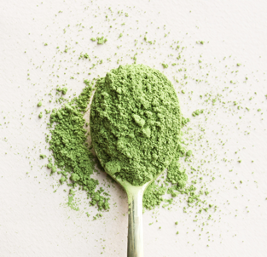 Salutations and welcome to another absolutely bone-chilling and heart rattling article from me, Garrett Rifkind. Today we will be exploring matcha. First, what is Matcha? Matcha is a style of tea made from finely grinding green tea leaves. But why care? I am glad you asked sir or madam reader!
Matcha does not only have great health benefits derived from the entire leaf, but it also tastes delicious (it's my favorite type of tea) and can be used as a common ingredient in baking.
For all you health-conscious individuals, there are seven major proven health benefits to matcha. First matcha is very high in antioxidant nutrients. These antioxidants basically help protect against cell damage and prevent chronic disease. Matcha is also known to assist in protecting the liver, improve brain function, and even aid against cancer as seen in various test tube and animal studies. In addition, Matcha is great for promoting heart health and losing weight.
Now, hopefully, what you have all been waiting for is what matcha can be used for. Alongside matcha's use as a traditional tea it can also be used as a flavoring for one's coffee and an ingredient in baking as previously stated. Matcha, in fact, is such a popular flavor in Japan that matcha flavored ice cream, matcha coffee, and anything you can think of is bountiful but, I digress. Baked goods with matcha like a soufflé (which I made recently) is not only delicious and healthy but also beautiful and a flawless complement to any meal.