Sports with Rabbi Hirsch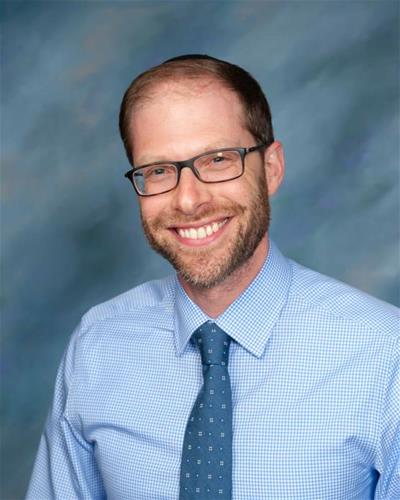 Rabbi Hirsch has been teaching for three years at BT. He is a Bible and Talmud teacher and teaches grades 9-12. He is a lifelong Eagles fan (as am I). He is a Father of 4, and a husband of 1. Kol BT asked him some questions to see what he loves most about sports. Let's see what he had to say: 
What is your favorite sport to watch and to play?
To watch? Easy, football. There's nothing more exciting than a competitive football game. To play? This might surprise you, but basketball. There's great energy and teamwork while playing and it is really not about individual performances but team play. 
How do you use sports to help improve your life?
I certainly use sports to bond with my kids. Talking and playing with them and especially talking with my kids about their fantasy football disasters. With my students, it helps us find other ways to connect outside of class. For myself, sports are a great outlet when I just want to chill.I like to unwind with some sports.
Who would you say is your 'sports hero'?
A little surprising but for me, Charles Barkley. Barkley once said "I am not your role model." The reason I think this is very heroic is because I think a lot of times we look to our athletes to be role models for us when in fact they are just people. They don't go into sports thinking they're going to be role models, they are just there to show us what athletic excellence looks like. Barkley really emphasized how you don't have to just look to sports for role models, we should be more clear-minded about who we look at as our role models. We might not know the name of the doctor or firefighter living down the street, but they are probably heroes and they never put on a sports uniform. 
Who is your favorite sports athlete and why?
Currently, Patrick Mahomes. He is just so humble and talented and just a joy to watch on the field. He is the complete package. If you go back a bit, Via Sikahema. He once returned a punt for a touchdown while on the Eagles and started punching the Giants logo on the goalpost, which was very epic. 
Do you prefer watching sports in person or on TV?
In person, but it depends where you are sitting. If you can't see the field, then it might just be better to watch it at home. Hockey games are very entertaining too, especially with the hometown crowd there. 
As a Judaics teacher, do you ever see sports and Judaism coincide?  
I do. Sports teaches us to look past individual performance and teaches us to look at the team aspects of the game. In Judaism, when we come together as a community we are at our best.