Donda Review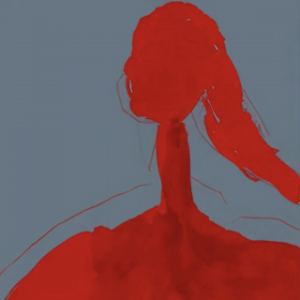 An encapsulation of a strange decade for Kanye
Score: 8/10
A review by: Zev Auerhan and Gilad Gamliel
American rapper Kanye West recently published his new album Donda. The album is dedicated and named after his mother, Donda West, who passed away in November of 2008. After many delays, it was finally released on August 29th, 2021.
The album's debut performance is unmistakably successful. On the first day of its release, Donda became the second most popular Spotify album debut of all time. It gained 94 million streams on Spotify and 60 million on Apple Music. While these numbers seem adequate, digging a little bit deeper the truth: the album was overhyped and poorly executed. While most Kanye fans would say that the album is fantastic, we can see that the plays on each song range from a high of 40 million down to 9 million. While this is typical for most new albums, to have such a low number of 9 million on one of the songs shows that many people have not listened through the whole album.
The weight of his mother's death has heavily impacted Kanye, so much that after she passed away, he released 808's Heartbreak, one of the most influential albums of the past decade.  This is due to its brutal emotional honesty and its blurring of rapping and singing. Its influence can be seen today in artists like Juicwrld and XXXtencacion.
Though thematically rich, Donda also offers a musical journey recapping every musical trend Kanye embarked on this decade. It includes the religious themes of Jesus is King (2019) mixed with the musical wildness of The Life of Pablo (2016). The song also utilizes the harsh musical experimentation of Yeezus (2013) on tracks such as God Breathed and Heaven and Hell. Donda is Kanye finally coming to grips with his mother's death and finally moving on after his pain led to such turmoil in the past decade. It seems that Kanye has (with the help of God) found peace.
Although Donda offers many amazing songs, the album also consists of subpar filler. Every other song is great, however, the lowlights are equally cringy. A flaw in the album, (depending on how you look at it) is the features. They are in no way bad; quite the opposite, often the features are carrying the song like Off the Grid, Hurricane, God Breathed, Moon, and Jonah. On all those songs the features are amazing. Depending on where you are in the album, Kanye's performances range from sloppy yet impassioned singing to rapping.He does give the same surface-level religious bars on this album compared to his last. When talking about God and his family, Kanye sounds impassioned. But whenever he strays from that, he rarely keeps my interest.
In conclusion, Donda is kind of a mess, but only Kanye could have created it. It is an expression of everything he went through this decade, musically and personally. Although Donda is very self-indulgent, it requires patience. If you can look past its flaws, you will find a masterpiece.