Controversy at the 2021 Golden Globes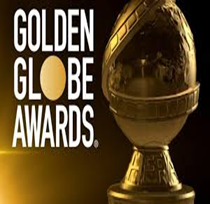 Anything in the public eye can be subject to controversy. Most recently, the 2021 Golden Globes have faced criticism. The primary reason for the controversy is the lack of diversity among the people who work for the Hollywood Foreign Press Association. The HFPA is a group of 87 international journalists who vote on the awards. Without a single Black member in the association, the HFPA has been condemned for ignoring multiple shows and movies made and performed by Black people. This information about their exclusivity was uncovered by the Los Angeles Times in one of their reports.
Recognizing its lack of diversity, Sacha Baron Cohen thanked the "all-white" HPFA in his recipient speech. The hosts of the show, Tina Fey and Amy Poehler, also commented on this in their opening and referred to the organization as "90 international, no-Black journalists" and "European weirdos." In response to these criticisms, Turkish journalist Ali Sar said, "We look forward to a more inclusive future."
During the Golden Globes ceremony, three members of the Hollywood Foreign Press Association addressed audiences and promised to fix the lack of representation in their organization.
Additionally, some criticized how the drama I May Destroy You, written and performed by Black people, did not get any nominations for the Golden Globes even though it was extremely popular this year. Also, the movies One Night in Miami, Judas and the Black Messiah, Da 5 Bloods, and Ma Rainey's Black Bottom were excluded from the best picture category.
While these works may have been excluded for other reasons, it is important to have representation so decisions can be calculated fairly. It seems wrong that in 2021, there is a lack of diversity in an international organization that awards all people.