What Israel Means to You
Beth Tfiloh students participate in a project to artistically describe what Israel means to them.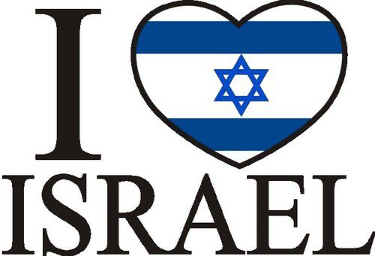 Shira K., Layout Editor
February 26, 2021
Over the last two weeks Beth Tfiloh High School students have participated in a project called "What Israel Means to Me" run by the Committee of Israel Awareness or CIA club. Throughout this project, students received a blank piece of paper with the outline of Israel and were tasked with filling in drawings of what Israel means to them.
Some people decided to draw food and specific places while others chose family members. In the eleventh grade, a student drew her father. While in the ninth grade, a student wrote a few words describing their passion for Israel. All of these examples are different, however, they all intertwine with the idea that each Beth Tfiloh student shares a passion and connection for Israel.
Since preschool, Beth Tfiloh teaches kids about Israel's history and culture. However, the personal connection that each student feels grows with time. As high school students, most of us have a better sense of what Israel means to us personally. Through special days at school like Yom Ha'atzmaut (Israeli Independence Day) and Yom Hazikaron (A day to remember Israel's lost soldiers), we learn about the culture and the Israeli people.
Maybe you are reading this and thinking about your own connection to Israel. Do you know where your connection stems from? Are you interested in learning more? Whether you already feel a deep connection for Israel or you are curious to know more, head over to the CIA Schoology page and reach out to Maya T. '22 or myself.
As CIA club-heads, Maya and I chose this project to show others the passion for Israel that fills BT halls every day. We cannot wait for you all to see the beautiful artwork hanging up in the next couple of weeks.
If your club is planning something special and wants to write about it for the newspaper, leave a comment under this article or see Rachel H. '21 and Shira K. '22.