How New Zealand Has Been Handling the Coronavirus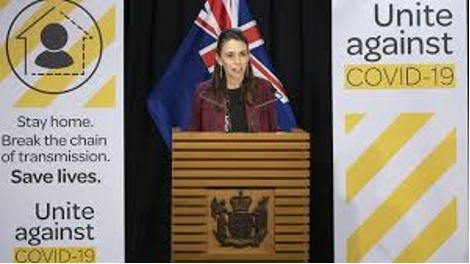 Though recently experiencing new cases, New Zealand has kept the Coronavirus under control to the point where they can have gatherings with an unlimited number of people. How have they done this?
To fully understand, let's start from the beginning. On March 26, New Zealand called for an Alert 4 countrywide lockdown. This occurred for five weeks until cases began to drop. After xthese five weeks, the country went into an Alert Level 3 lockdown for two weeks. Each of these lockdowns forced citizens to stay home. Also, these phases forced the closing of all non-essential businesses. In May, there was one last Covid-19 case that was later put into isolation. And on June 8, New Zealand was able to say the pandemic in their country was over.
Now, America also had a lockdown. So you may ask "Why is the pandemic still so bad here?" In short, it has to do with our compliance with health guidelines. In New Zealand, some were reluctant to go into full lockdown. However, Prime Minister Jacinda Arden provided the leadership which allowed citizens to understand the importance of following guidelines. She emphasized the seriousness of the virus in such a way that inspired her citizens to make sacrifices for the greater good, even if they did not want to stay home.
Today, New Zealand citizens may go wherever they want, unless they are unwell, or might have coronavirus. People who are at high risk are also advised to refrain from attending large gatherings. Maintaining good hygiene is also highly encouraged. With these lenient advisories, how do they know when and where they need to wear masks?  Since New Zealand is only at Alert Level 1, masks are only mandatory if you are on a plane, riding public transportation, or an operator of a taxi. For all citizens, it is encouraged to wear a mask, but not mandatory.
Looking at the success of New Zealand, we may ask, "Where can America go from here?" Well, Prime Minister Jacinda Arden has already offered to help President-elect Joe Biden with handling Covid-19. Along with new leadership, there has also been talk of a vaccine for Coronavirus. If in the coming year Americans follow guidelines, we will hopefully be able to defeat this virus. It is up to us and our new leaders to get rid of the virus and live normally again.