Interview with Dassi C. '22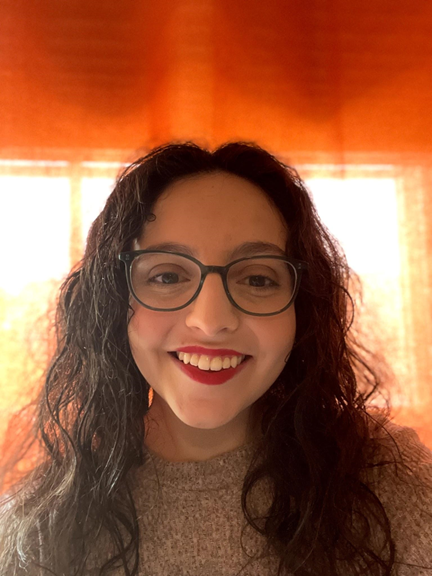 How long have you been a student at Beth Tfiloh? 
"I joined as a freshman in high school. I went to Krieger Schechter before that and I went to public school until sixth grade."  
     What is your favorite part about Beth Tfiloh? 
"Definitely theater! I also love creating relationships with my teachers and feeling comfortable saying, 'Hey! I need help with this,' or 'I need to be alone now,' because I know I won't be judged for it." 
      How many productions have you been in? What role do you have in the shows? 
"The Little Mermaid was my 18th show and my 15th show as stage manager. Being a stage manager means basically knowing everything because the role of the stage manager is to be the go-between for the directors and producers and the actors, technicians, and designers and making sure that all needs are met on both sides. It means being at every rehearsal, having everyone's phone number, taking notes, and sending a lot of emails." 
     What advice do you have for current juniors, who will be seniors next year? 
"When they say senior year is easier, they don't really mean it. They mean it in a totally different way. It is very stressful and there is a lot on your plate, however, in your regular academics they are holding your hand a little bit more. You have a lot more support as you transition. It's a little bit easier to ask for an extension or help."  
     What general advice do you have for the whole high school? 
"I think one of the really important things is that no advice works for everyone. For some people if I give advice that advice will be very detrimental to them, while for some people it could probably be mind-blowing, and there is no way to know unless you know yourself really well. So I think for me it is really about self-awareness, because when you know yourself you can figure out how you need support and get the best advice."  
     Have you experienced senioritis? 
"Very much so. I normally experience these slumps where it's very hard for me to sit down and do my work or where I tend to blow off assignments. But this year these slumps came at really unexpected times. Normally, it would be late January, during that transition into slightly more intense rehearsals, the week after the show, and after the High Holidays. This year that is not at all when I experienced those slumps, and I normally can plan to have someone hawking me to do my work at those times because that is when I know I need it, but this year it didn't apply. Instead it's been about a month before we graduate." 
     Do you have any other extracurriculars or hobbies? 
"I am the head of the Music Club. We don't have a lot of meetings, it is more making sure that events have music playing. During the pandemic, I taught myself how to watercolor and I knit a little bit. I also really love reading and writing poetry. Reading poetry in the way your English teacher makes you, where you highlight the lines and write what you think something means. That was my favorite pastime over the summer." 
     Where do you see yourself ten years from now? 
"I hopefully see myself with a wife and kids. And I want to be working in theater professionally or teaching historiography." 
     What is your plan for after high school? 
"I am going straight to college but I plan on studying abroad in Israel or learning in seminary after college." 
     Who inspires you? 
"I think Ms. Smith (the Creative Arts director) is really my greatest mentor, and also Ms. Miller (the Assistant Director of the Arts Department). Ms. Miller is so amazing at thinking of other people in ways that are not a burden to her which is something I really have been working on. If I know someone else has something going on, I want to go out of my way to make their life better or easier. But sometimes I take it too far, to my own detriment. But she is just so amazing at little ways of thinking of other people. Ms. Smith- I always come to her with a million questions. I text her at one in the morning, and she always answers my texts and my calls and drops pretty much anything for me." 
      What was your senior thesis about? 
"It was about morality and its relationship to aesthetic values in narrative art. Aesthetic value is literally how beautiful something is and narrative art is something that tells a story, has a beginning, middle, and end. It could be a film, a book, or visual art. It is like 'Does the fact that Chris Brown wrote this song make it better or worse, and should it do so.'" 
What is your favorite part about newspaper?
"Mr. Jacobs and Dr. Rubin. They are really cool people. I've known Dr. Rubin for a long time and Mr. Jacobs always has really cool stories and helps you develop your ideas." 
Quotes edited for length and clarity